The Social Resource Project for Tennis Clubs, November 2022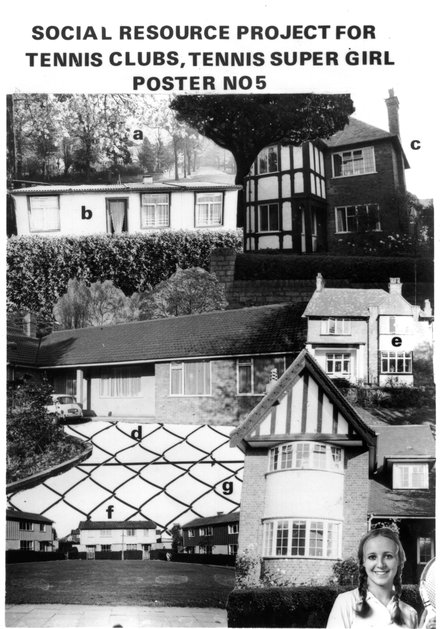 Stephen Willats - Social Resource Project for Tennis Clubs
10 October – 10 December, 2022
Tennis Tournament & exhibition preview: Saturday 8 October
Bonington Gallery Nottingham Trent University Dryden Street
Nottingham
NG1 4GG
Tennis Tournament: Saturday 8 October, 2-4 pm
Park Tennis Club, Nottingham. NG7 1BX

The Social Resource Project for Tennis Clubs (1971/72) is exhibited in Nottingham for the first time, five decades after the project first took place in the city whilst Willats was working at Nottingham College of Art. Accompanying the archive materials is a new film and photographic series based upon recent revisits to the original sites by Willats. The exhibition also includes works produced during his early years in Nottingham that proved formative for his subsequent career.
The re-modelling of the game of tennis which formed part of the original project was re-staged on 8th October
https://www.boningtongallery.co.uk